e-Mail Campaigner
With the advantages of full colour, easy in-house creation and the ability to obtain an immediate response from your client database, we believe e-Mail Campaigner is an extremely valuable marketing tool for any kind of business.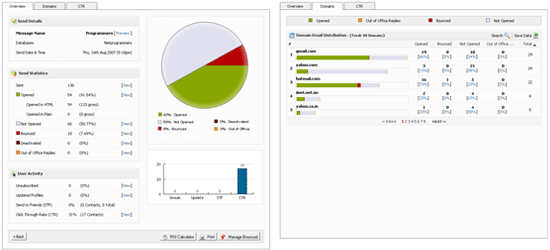 ~ Detailed reports to help you get the most out of your email campaigns ~
e-Mail Campaigner is a powerful yet uniquely simple system providing you with hands-on management of your email marketing, communication and database management requirements.
Create powerful email campaigns using our exclusive Click & Replace Wizard.
Build, profile and target customer databases
Efficiently track and analyse results in real time
On-demand DIY Email Marketing – no hardware or software required.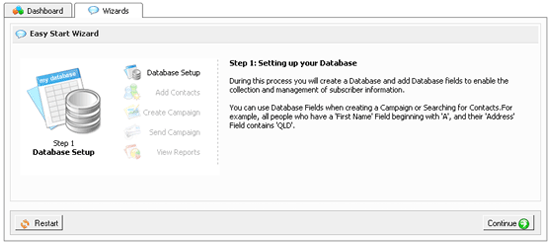 ~ Step by Step Wizard to guide you through the main features ~
e-Mail Campaigner's unique wizard will walk and talk you through the main features of the system. In just 5 minutes you will have created, sent and tracked your first campaign.
If you need to create, send and track high impact and personalised newsletters, product brochures, internal staff communications and follow up sales material, with no more than your internet browser, then e-mail Campaigner is for you.
Sign up now for instant access and a 30 day FREE trial of e-Mail Campaigner